Cricket – it's a funny old game
------------------------------------------------------------------------------------------------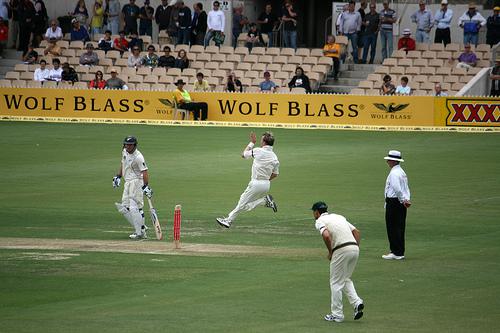 For a sport in which you could theoretically take a nap while at the same time competing in, cricket hasn't always leaped to the front of the queue in terms of funny sports. Cricket, a game that can take up to five days to complete with often no winner decided at the end, hasn't ever really transcended its historical homes across the globe and established itself in the mainstream, but it is still something enjoyed by many millions of people around the world and one of the most-watched sports on the planet.

So while you could be forgiven for thinking there is more chance of falling asleep than falling about laughing when watching the cricket, there aren't many sports around the world that are as ripe for parody as cricket. Over the course of the winter, England gave the Australian fans something to laugh about, relinquishing the after a dismal performance despite starting the tour – although that was a joke the England fans didn't find as funny.

With so , regulations and traditions accumulated over the years, the image of cricket is enough to make you have a little chuckle to yourself and tourists; a bunch of chaps standing around in a field giving their jumpers to older men, throwing a ball around and then rushing off for a cup of tea and a tuna mayonnaise sandwich.

While there is enough to chuckle at just watching a game of cricket as an uneducated observer, those who have played the sport for years can still find new aspects to make them giggle.

Take some of the terminology:

Googly: not the internet search engine but a type of leg-spin delivery that turns into the right handers but away from the left handers.

Blockhole: not a medical problem but a delivery from the bowler aimed right at the batsman's toes.

Jaffa: not the delicious biscuit/cake but a delicious delivery from the bowler.

Silly mid-off: not a description of a player but , named due to the close proximity to the batsman.

Wrist spin: Learning how turn the ball using their wrists and not an interesting and innovative new dance move.

On the field of play there are hundreds of mini-stories occurring in each game and some of those have become legendary over the years. Whether it's the stories of sledging such as when South Africa's Daryll Cullinan was on his way to the wicket and Shane Warne remarked that he had been waiting 2 years for , to which Cullin replied, "Looks like you spent it eating." Or in 1991 at Adelaide when Pakistan batsman Javed Miandad taunted Australia's Merv Hughes by claiming he looked like a fat bus conductor, only to be bowled out by the fast bowler and sent on his way with the line "tickets please" ringing in his ears.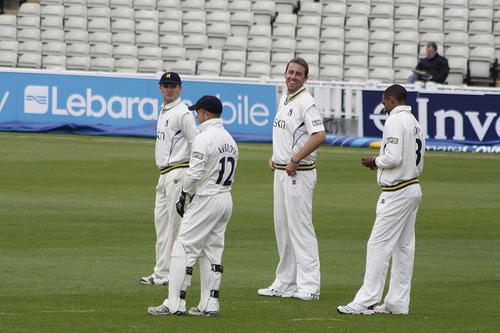 So while cricket may be a lot of things, it certainly isn't without its humour.